PIR (Polyisocyanurate) and PUR (Polyurethane) foam segments are high-quality cold insulating materials with excellent properties which are supplied in pipe sections, slabs and shapes acc. to ASTM C591.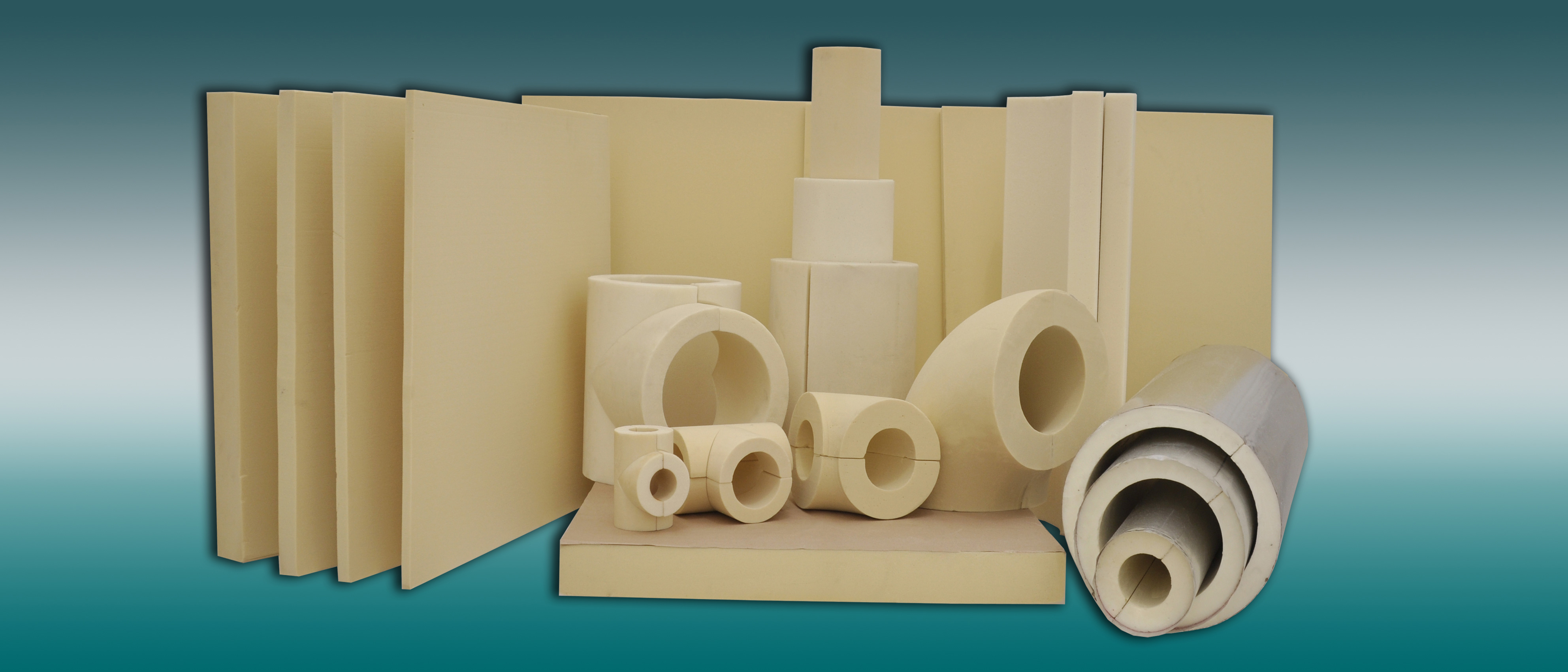 Application:
PIR & PUR are used extensively on equipment and piping operating at lower temperatures between -183 to +150 ℃ in power stations, marine vessels, Petrochemical and Chemical plants, Oil refineries, LNG, Shipbuilding, Liquid Nitrogen, Oxygen, Ammonia, Sulfur and Hot & Cold water pipeline.
Features:

Great thermal function


High resistance toward weight


Eliminating water penetration


Resistant to ambient humidity


Applicable in a wide range of temperatures


Increasing compressive & tensile strength at low temperature makes it resistant to cracking.